Miles and Walls Are Not All Created Equal
For the last seven years we've hiked at least one Colorado 14er. When I began planning for our 2018 hike, I was looking for an "easy" one. We have a big trip coming up and I didn't want to risk any injuries. I decided on Mt. Evans. Only 5.5 miles RT, it is a short Class 2, and fit the bill. We did Handies Peak last year and at the end of the 7.5 miles we felt like we could turn around and do it all over again, so surely we'd be able to zip up and down a 5.5 miler in no time flat. Word to the wise…when you become over-confident in an endeavor like this, chances are you will get knocked down a few notches. Short doesn't always equal easy.
I had found an adorable Bed and Breakfast in Idaho Springs, and made a reservation for the night before our hike. The house was built in 1895, but has been restored, and it was so much better than staying in a hotel. We like to support family run businesses.
Idaho Springs is an old gold mining town in the heart of the Rocky Mountains, with a quaint downtown. As we walked down the main street headed to Tommyknockers Brewery for a bite to eat, a swift moving storm blew in and it began to rain. We popped into the restaurant just as the intense, but short storm began. It was over by the time we had finished our dinner, but one thing you learn quickly in Colorado is that weather changes by the minute. It can be sunny one moment and raining, lightening, and hailing the next. You also learn that weather forecasters are wrong just as often as they are right.
We walked back to the B & B after dinner and while we were enjoying a drink on the porch, we met the two other couples that were staying the night. We chatted for a while before heading up to bed. We needed to get an early start.
The next morning I woke up quite refreshed and ready to go. Brett pointed to a wall in our room very close to his side of the bed.
"See that wall? That's our neighbor's bathroom," he said.
"What are you talking about?" I asked.
"These walls are paper thin, and our neighbor was experiencing intestinal distress last night. I heard every fart, plop, and groan. It was like I was right in there with him," he said deadpan.  I was very happy that I wear earplugs to bed. And I also felt embarrassed for our neighbor when we saw him the next morning. Unbeknownst to him, he had had a very intimate experience with my husband.
Summertime in the Rockies is a very busy place, and even with our early 6:30 a.m. start we had to park in the overflow lot at the trail head which added a quarter mile to each end of the hike. No biggie. Six miles RT…we'd be done in two or three hours, depending on how much time we spent at the summit.
There are a couple of options to get to the summit of Mt. Evans. There is a pretty direct route up the side, which is short and steep. There is the route we took which goes via Mt. Spaulding (13,842', 4,220 meters), and then you can actually drive up and park within 100 feet of the summit. Mt. Evans and Pikes Peak are the only two 14ers with a road to the top.
It was a gorgeous morning, and we were greeted at the trail head by a herd of Big Horn Sheep. We got to the summit of Mt. Spalding fairly quickly and noticed the wind had picked up a bit, but that's not unusual on the top of high mountains. We went down the other side and across the saddle to Mt. Evans, and I commented to Brett that the trail was a dream. It was very smooth with hardly any rocks and we were able to really move in this section. Remember what I said about getting over-confident?
The reason Mt. Evans is a Class 2 hike is that once you cross the saddle from Mt. Spalding you have to traverse a boulder field the entire length of Evans until you meet up with the path for the people who have driven to the top. This boulder field is at least a mile long and being boulders, there is no clear path. There are cairns to help you follow the best route, but sometimes you can't see the next cairn or even if you can, you might think you're going the right way but discover you're in a difficult spot and need to backtrack.
It was while we were on the boulder field that the wind got serious. My heart started beating a little faster and I was feeling the beginnings of fright. It's one thing to be able to take your time on a boulder field, but when you're on the side of a mountain and weather is coming in, it's not a good feeling. As I was carefully picking my way across the rocks, the wind was buffeting me from all directions. Suddenly, an extra strong gust blasted me and I couldn't keep my balance. Down I went, and thankfully I was pushed into the mountain where I landed on a large boulder and not away from it. Never in my life had I been knocked over by wind, and it is quite a terrifying thing. The sheer power that you are helpless against, knowing that you are a mere wisp in this world and that over-confidence can get you killed; it was quite unnerving. I was a bit shaken up, but a little further along we saw some mountain goats, a nanny and her kid and they made me feel better.
Brett looked back behind us and said, "We're gonna have to Chevy Chase it at the summit." The sunny, perfect day was gone and a brewing storm was coming our way. We finally got off the boulder field and met up with the people who had driven up. We walked the last 100 feet and it was such a relief to have made it. Typically we will sit at the summit for a while, eat lunch, talk with other hikers and relish the moment, but not this time. After taking a few photos of people and having them take ours, we were off.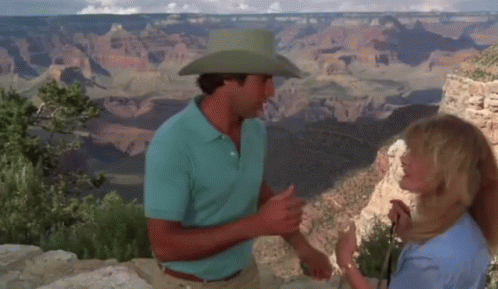 We were about half way back through the boulder field when the storm hit. Graupel is something I didn't even know existed before moving to Colorado. They are small snow pellets and can be confused with hail. They don't feel good hitting your face. As the storm raged, we talked constantly, reminding each other not to rush. At each cairn we would scout out the next and our only focus was to make it to that next one. Taking it a little chunk at a time was much more manageable than looking down the whole, seemingly endless mass of rocks.
The storm began to abate just as we reached the saddle to Mt. Spalding. I started to breathe easier. The wind was still blowing and we couldn't see if another storm was brewing on the other side of Spalding, but just being back on a real trail without a drop off to the side was a relief. We made it up and over Spalding and as we descended, several marmots kept us company. Just as we were getting to our car, the rain started. I was feeling very thankful that if we had to encounter a storm while on the mountain that it was snow and not rain. It absolutely poured on the way home and I was reminded that no matter how bad something may seem at the time, it could always be worse. Rain would have been way worse. So much for wanting to bang out an easy hike. That was the hardest one to date. It ended up taking five and a half hours. Thinking of our Mt. Evans adventure will always remind me that miles and walls are not all created equal.